ARE YOU READY TO TAKE SLIMMING ONE STEP FURTHER?
Enter our contest, lose weight and win 1000 €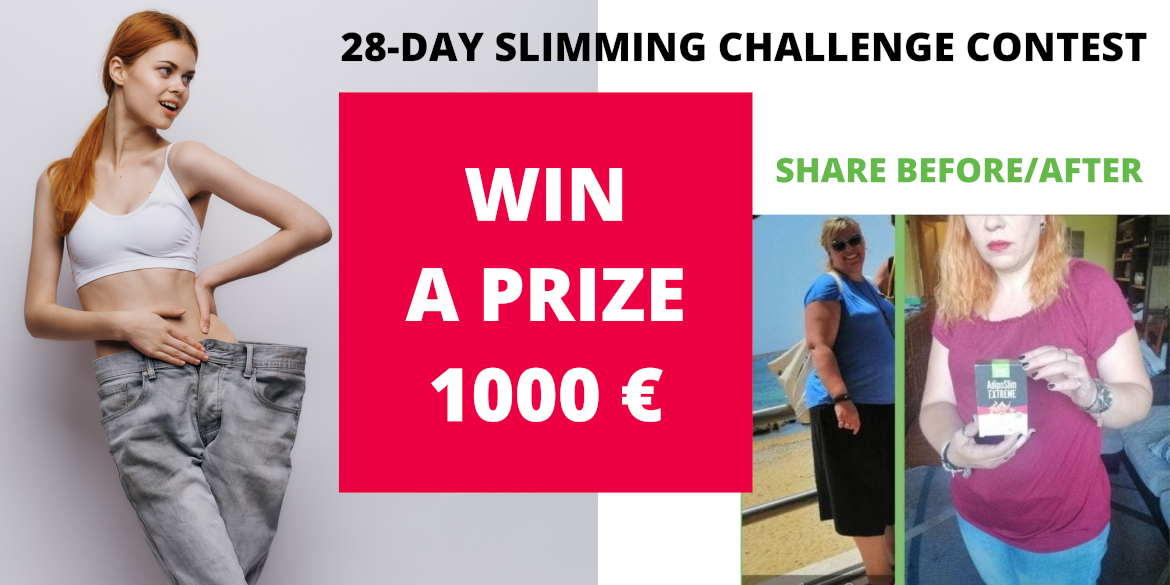 What do you have to do to compete for the money prize?
Commit to losing weight with our products and get our support on your way to a full body transformation
We want you to inspire others by sharing how our products helped you lose weight and transform your body. At the end of the challenge, we will draw the lucky winner who gets 1000€!
Sign up with an email, attach your "before" photo below and agree to the terms
*HINT: It's best if the clothes on photo aren't too loose.
If you didn't buy your slimming bundle yet, we will send you a very special offer for a bundle designed to support your slimming goals (offer will be send via email).
We'll guide and support you every step of the way.
And to top it off, at the end you might get our 1000 € prize!
2 ultimate weight-loss e-books with nutritional tips and low-carb meal plans for 28 days
Access to a 4-week video workout programme with our coach Barbara
Full email support & motivation
Expert tips and advices
Exclusive access to our Slimjoy support group - a community where you can share your successes and struggles with other participants
FREE MOBILE FITNESS APP with additional recipes, workouts and daily schedules